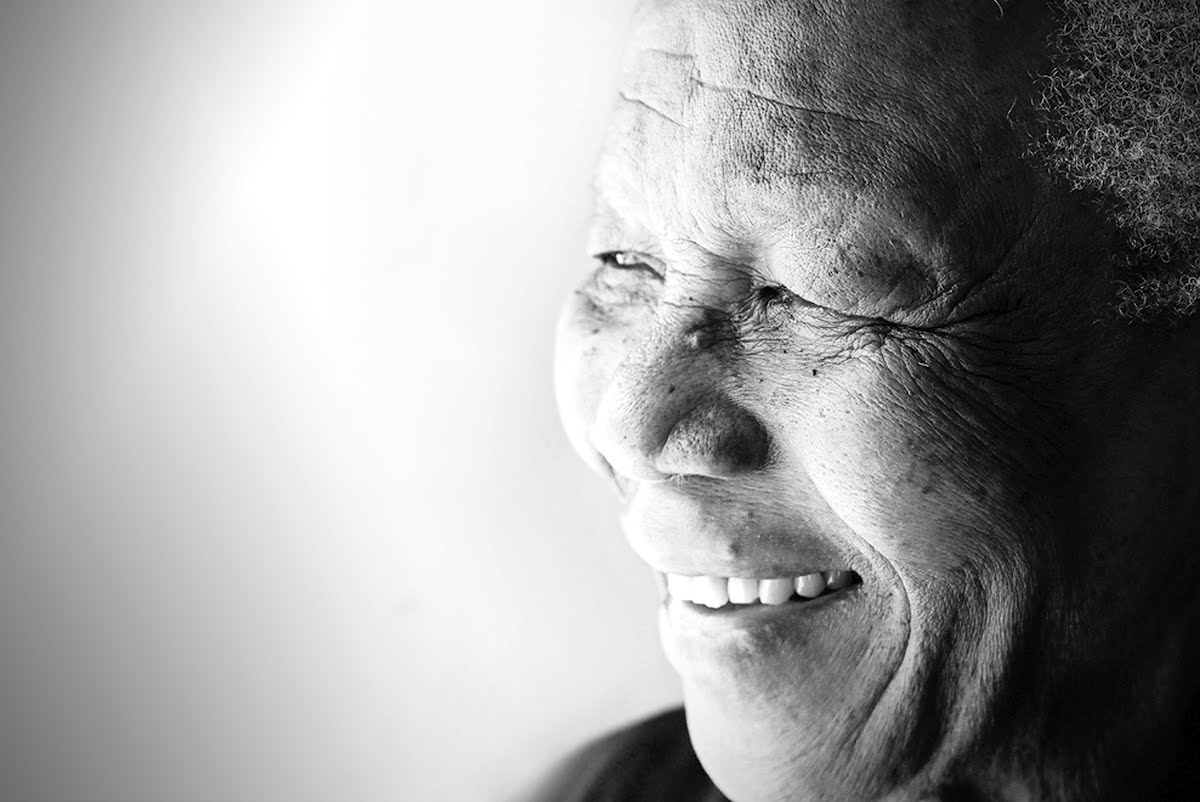 How can we keep goodwill flowing in our direction all the time? How do we ensure that people around us are always willing to cooperate with us?
It is 50 years to the day, that Nelson Mandela was convicted in the Rivonia Trial and sentenced to life imprisonment. Reflecting on how, 27 years later, he emerged as a revered leader, Martin shares his view on how Mandela unlocked the powers of goodwill.
For me, Mandela demonstrated that success is often the result of concerted effort by many people rather one hero or heroine. When one is the leader of the team that has delivered a great result, one should not fail to acknowledge and honour the role played by others. Acknowledging and honouring their contribution is the magic that generates goodwill. And goodwill invites replication and sustenance of success. The following two stories partly explain why and how Nelson Mandela attracted so much goodwill.
One early morning in 2002, I woke up to listen to Morning Live TV programme on South Africa Broadcasting Corporation (SABC). My family and I were living in Cape Town then. Vuyo (he passed-on in May 2013, MHSRI ), deemed by many to have been one of SABC's finest presenters, announced that that day was very special because he was going to talk to the former President of South Africa, Nelson Mandela, about a new CD to be launched. Again and again Vuyo announced how special that day was. The hour finally came. Mr Mandela walked into the studio, and the obviously excited and enthusiastic Vuyo welcomed the limping but all-smiles former Head of State.
Vuyo began the interview: 'Tata [Father] Mandela, how do you feel about the fact that this Saturday the nation will be launching the CD on which your greatest speeches have been recorded?'
Mandela cleared his throat, his face sombre, and said, 'Vuyo, I feel very bad.'
Vuyo did not obviously expect the response. He was visibly shocked.
Mr Mandela paused. 'I feel very bad, Vuyo, because the CD does not give a fair picture of this country's history. You and I know that I am not the greatest of speakers among the men and women that waged the struggle against apartheid.'
Vuyo recovered enough to ask, 'Tata Mandela, what situation would you have liked to see?'
'Vuyo,' Madiba answered, 'I would have been happier if my speeches were simply some among the great speeches that were made by our country's eminent personalities such as Oliver Tambo, Chris Hani, Walter Sisulu, among many others. By so doing, we would be painting the right picture of our country's history. Vuyo, the reality of our struggle is that no individual among us can claim to have played a greater role than the rest.'
I could tell that Mandela's response had impacted Vuyo's terrain of thought. Being the agile broadcaster that he was, Vuyo graciously adjusted to the new nuggets of wisdom he was picking from the former head of state. The rest of the interview focused on some of Mr Mandela's memories of the struggle and not least the contributions made by a cross-section of people.
Mr Mandela's response to Vuyo is consistent with the response he made to Oprah Winfrey while he was still in office.
In tears Oprah put the question to the then head of state: 'Mr Mandela, when you were released from prison, people had already bought into the story that you were extraordinary. How was it to live in an environment where people treated and looked at you as some kind of divine being?'
In his usual slow, vigorous voice Madiba replied, 'Oprah, what you do here is more extraordinary than my being in prison. I admire the contributions you make to society. As for myself, I have never for a moment imagined that I am divine. It was the men and women in the struggle that brought about the end of apartheid. The African National Congress is a mass movement. The liberation of the country was a product of concerted effort.'
He went on: 'If there is any significant role that I played, it was that of being a vessel through which the struggle was presented to the nation and the world. The struggle had to have a symbol for it to be effective. The great men and women of the struggle chose that I be that symbol. If this was a good thing, praise must go to those who made the choice.'
Food for Thought
Being praised for what we have done is a sweet feeling. Then, we know that our efforts are being recognised and appreciated by others. We all need that kind of feedback from those around us. However, I suspect we are sometimes too eager to receive praise for ourselves. We often end up forgetting those we worked with to achieve the very things we are being praised for. Selfishly, we make ourselves the centre of a reality that is much larger and greater than us alone. We exaggerate our contribution out of all proportion. Without meaning to, we start radiating negative energies that repel others from wanting to cooperate with us. Even without saying it, we send the message to others that we will rob them if they invest their energies, skills and initiatives with us because later on we will claim all the credit for ourselves. This just limits our natural ability to cooperate with others and so perform the many miracles that make human life a joy.
The paradox is that the more we acknowledge and celebrate the capacities and contributions of those around us, the more we deepen the strength and prowess of our own character. We become poised to do greater things because others feel confident enough to win with us. Mr Mandela seems to have learnt that very well and early enough. What is strange is that he may have learnt this important lesson in a place where, from our narrow perspective, there seemed to have been no need for human beings to rely on the voluntary cooperation of others – in prison.
Great leaders honour their co-workers and their sources of inspiration. They create the space for others to be acknowledged. By learning to appreciate all who contributed to our success, we unlock the powers of goodwill and smooth our way to life's greatest moments. There are such things as blessings even when you subscribe to no religion. Take time to honour all those you know are part of whatever form of success you have achieved. This may take the form of a telephone call, a visit, or a simple gift.
In 2006, Martin Kalungu-Banda published the bestseller "Leading Like Madiba: Leadership Lessons from Nelson Mandela" that has been translated into eight languages. In 2009, he published "It's How We End That Matters: Leadership Lessons from an African President." He is currently finalising my third book entitled "On the Wings of Others: How to Access Life 's Greatest Opportunities".