With the summer solstice behind us and the promise of lazy vacation days ahead, we asked our Future Consideration colleagues to recommend their pick of some of the best 'leadership' books around at the moment. From Rushkoff's observations of the "always-on now" cultural phenomenon to Shackleton's heroic sea journey almost a hundred years ago – we're sure our Summer Reading selection has something for every taste.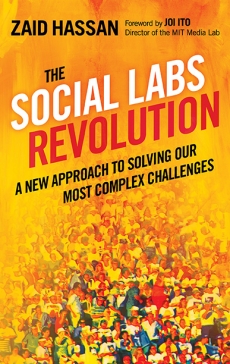 Cari Caldwell recommends…
The Social Labs Revolution: A New Approach to Solving our Most Complex Challenges by Zaid Hassan.
Social labs, says Zaid Hassan, are a dramatically more effective response to our most pressing societal challenges – from poverty to ethnic conflict to climate change. These problems are incredibly dynamic and complex, involving an ever-shifting array of factors, actors, and circumstances. They demand a highly fluid and adaptive approach. Hassan builds on a decade of experience – as well as drawing from cutting-edge research in complexity science, networking theory, and sociology – to explain the core principles and daily functioning of social labs, using pioneering examples from around the world.
A.J. Pape recommends…
The Leadership Dojo by Richard Heckler
Heckler describes leadership as both a role and a way of life. His book provides an alternative to the glut of quick-fix motivational books that are becoming all too familiar. Sharing the same teachings that he has brought to Fortune 500 executives, top-ranked military leaders, and social entrepreneurs alike, Heckler provides an innovative approach to leadership that allows practitioners to take new actions that increase trust, motivation, and effectiveness in their organization.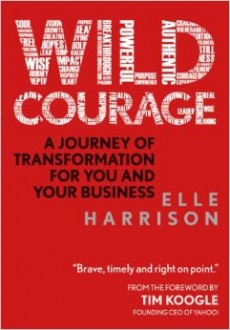 Celine McKeown recommends…
Wild Courage: A Journey of Transformation for You and Your Business by Elle Harrison
This book brings the worlds of business and spirituality together to help those in crisis on a journey towards soulful leadership. Whether they're facing bankruptcy or layoffs, feeling a lack of fulfilment or the need for change, readers are challenged to bring creativity, insight, and the wisdom of spirituality into their work.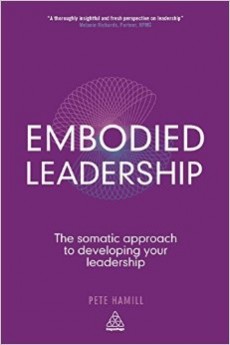 Celine McKeown also recommends … (she's a keen reader)
Embodied Leadership: The Somatic Approach to Developing Your Leadership by Pete Hamill
As leaders, we know that between stimulus and action we have a moment of choice, but how do we learn to pause in the heat of the moment and make the right choice? This book provides us with a highly underestimated leadership tool, the wisdom of our body. If we can learn to use our bodies more consciously, we start to understand our habitual patterns. Then we can also use our bodies to create the change. When thinking yourself into changing is not working, then you know it's time to try something new. Pete Hamill has succeeded in translating the complex field of somatics into a very readable, credible and actionable book for leaders.  Pete Hamill is also a valued Associate of Future Considerations.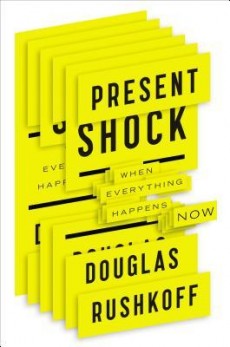 Oli Jacobs recommends…
Present Shock: When Everything Happens Now by Douglas Rushkoff
Rushkoff creates a compelling narrative of how we live now. With our "always-on now" culture, Rushkoff observes that the priorities of "the moment" are changing our experience of time. A recommended read to help not only understand this cultural phenomenon, but to manage stress (present shock), with advice on how not to get pulled out of future considerations (!) by the demands of the present moment information onslaught.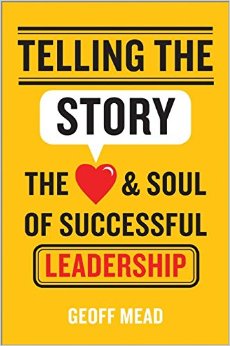 Julia Fell recommends…
Telling the Story: the heart and soul of successful leadership by Geoff Mead.
This is an informative and practical introductory guide to using storytelling as a leadership tool. Geoff tells us why stories are so powerful from the neuroscience angle as well explaining the structure and content for maximum impact. There are useful exercises for you to do along the way – why not find a reading partner and work together on them? Using Bill Torbert's Leadership Development Framework, Geoff shows us how we can track our own development as leaders as well as peppering the book with some great stories you can use.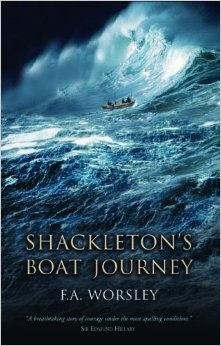 Nick Putnam recommends…
'Shackleton's Boat Journey' by Frank A. Worsley
Never mind all these fancy guru books. It's summer, so give yourselves a break. For a truly inspirational story of Leadership, this is a must-read. Much has been written by and about Shackleton. This book is from a different perspective. Frank Worsley was the captain of The Endurance and later navigated the tiny boat in which he, The Boss and four others sailed from Elephant Island to South Georgia to secure a rescue for their 22 expedition companions. They had set out in August 1914, just at the outbreak of war. 100 years ago today they were still frozen into the Weddell Sea. The centenary of the loss of their ship Endurance will come along in the autumn. They survived on the sea ice until April 1916 and then made it to Elephant Island in three small boats, saved from the ship. In those days, before radio links, nobody knew they were there so the only option was to exercise extraordinary skill and leadership to sail 800 miles through the Southern Ocean in a 20-foot boat to get help. This book is remarkable for its record of astonishing good humour in exceptional adversity, such as the moment when Frank sets fire to his own feet once they reach the comparative safety of King Haakon Sound. Of course you'll have to read it to find out more.