Moving to the Zone – Workshop 3
The Zone supports individuals and teams in developing the resilience to maintain peak performance and wellbeing, even in high pressure situations. The programme draws on research and tools that have been developed by psychologists over the last decade and successfully delivered within in a number of large organisations characterised by high pressure environments. Through building knowledge and self-awareness, The Zone helps people to identify and take ownership of what they need to do to stay at their best, in both work and life.
What can you expect?
Two (2) 90 min. workshops and one (1) 60 min. workshop with self-directed missions in-between the workshops.
Workshop 1: Laying the foundations of self-care​
Resilience/Energy
Workshop 2: Resilience and energy at the systemic level​
Trust, Psychological Safety, Courage & Experimentation
Workshop 3: Reflection and practices moving forward
By the end of the process you will take away:
In this programme we will help leaders to develop their resilience so that they are able to be compassionate and courageous. You will have developed the tools for self-care so you could manage your resilience and energy. You will know how resilience and energy work in your own system.
Process Leaders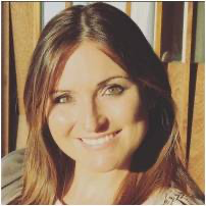 Kate Downey-Evans is a chartered business psychologist with a passion for the development of individuals, teams and organisations. Kate has over 20 years of experience in leadership development and organizational change across a variety of sectors, including finance and healthcare. She has also spent the past decade enabling individuals and organisations to become more resilient and maintain the energy required to deliver high performance in fast paced and ever-changing environments.