After attending the Global Presencing Forum (GPF) in 2014, Celine shares a number of lessons that we as Future Considerations practice in order to have greater impact in what we do at work and beyond work. Here is the last one in our series of six.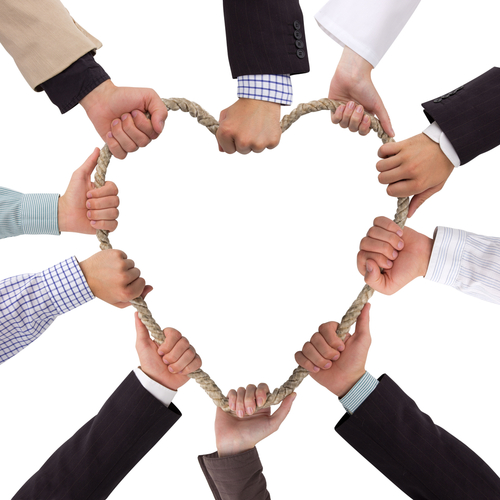 What was noticeable at the GPF was the language being used amongst participants across the two days. Words like 'heart', 'love', and 'happiness' were part of the common vernacular, yet most participants came from organisations where this kind of talk is definitely not the accepted norm. How come? Well, on the one hand, recent discoveries in the neuroscience of the heart and the development global economic well-being metrics, have shifted what would typically have been considered to be intangible, fluffy or 'soft', into the realm of the tangible, measurable and scientific. It's true that "we value what we measure". On the other hand, we must not underestimate the importance of creating a space for individuals to feels safe and free to shift from the ego to eco-awareness.
At the GPF, the Presencing Institute team were hugely successful in enabling delegates to shift into a space of collective awareness very early on. So the kind of ego-posturing that is often symptomatic of large professional gatherings was largely absent, enabling us to engage in genuine creative conversations with real potential for our collective innovation. The PI team made it look easy, but at Future Considerations we know that's no mean feat! When designing interventions to generate breakthrough change, we encourage our clients to equally consider both the 'hard' and the 'harder', because the 'soft' stuff is often 'harder' to get right.
==
Connect with Future Considerations:
Follow @fcreconsider

Subscribe to our Newsletter