After attending the Global Presencing Forum (GPF) in 2014, Celine would like to share a number of lessons that we as Future Considerations practice in order to have greater impact in what we do at work and beyond work. Here is the first in our series of six.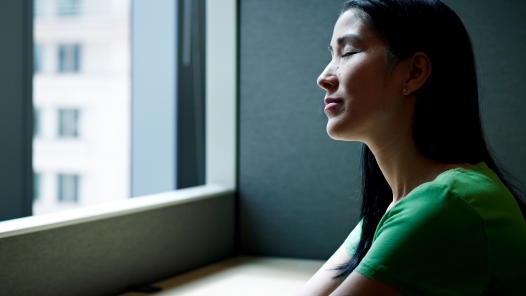 In the face of the great complex challenges of our time, Otto Scharmer co-author of Leading from the Emerging Future asserts that the fundamental leadership challenge of our time is shifting from ego awareness (self) to eco-awareness (whole system).
OK, so what's the trick? How can busy leaders quickly achieve this state of enlightened awareness of the whole, without having to spend a year in silent reflection in a remote mountain retreat? Well, there's good news and bad news. The bad news is that if you are looking 'out there' for the answer, you won't find it. Like all lessons in humility, we must first turn our attention back onto ourselves, to become aware of and suspend our old habits of judgement (mindfulness). From there we can open up to others, empathise, and begin to experience a problem from the other's point of view (compassion).

So, the good news is that by focusing our awareness inwards, we are able to open our awareness back outwards, and it's from this point of eco-system awareness that we can tap into our collective capacity for breakthrough innovation and transformative entrepreneurship. The even better news is our (Future Considerations') experience of working with individual leaders, teams and multi-stakeholder groups shows that the shift from ego to eco-awareness can take place remarkably quickly, sometimes in an instant, through simple personal mindfulness practices and skilfully designed and facilitated group-interventions.


Learn more about mindfulness at our upcoming introductory workshop, early bird tickets expire on 5 May 2014:
==
Connect with Future Considerations:
Follow @fcreconsider

Subscribe to our Newsletter