Don't just do something, sit there! How multi-tasking is a form of 'absenting'
After attending the Global Presencing Forum (GPF) in 2014, Celine shares a number of lessons that we as Future Considerations practice in order to have greater impact in what we do at work and beyond work. Here is the second in our series of six.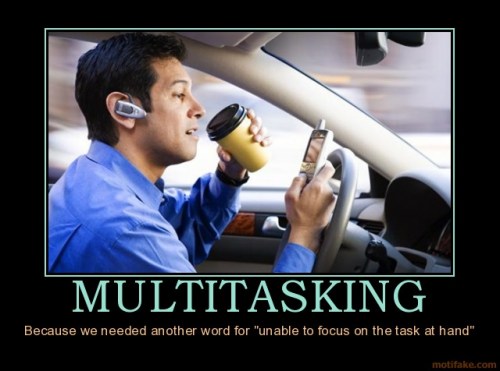 For me, Peter Senge's thinking and writing has that kind of transformative nature. Its the kind after which nothing much seems the same again and everything makes more sense. So it was with much anticipation that I watched Peter take to the floor at the GPF. I wasn't let down. The messages were simple, backed up by latest neuro-scientific thinking and for me at least, a real wake up call:
The quality of our attention is the greatest gift we have to offer.
Multi-tasking is not giving attention.
Multi-tasking is in fact 'absensing'.
In the age of smartphones and social media, in a 'have it all' culture, how do we reclaim our attention and our focus? That, indeed, is the question! At Future Considerations we work virtually and we use various social media applications as a smart way to connect and work with colleagues and clients globally. This brings us much freedom, but also creates a lot of 'noise' in the system as we constantly keep up with new messages on our iphones, ipads and laptops. So we also consciously work with mindfulness practices and moments of stillness into our everyday working practices internally and with clients. The inner state of the Intervener is paramount to the quality of that intervention.
Learn more about mindfulness at our upcoming introductory workshop, early bird tickets expire on 5 May 2014: