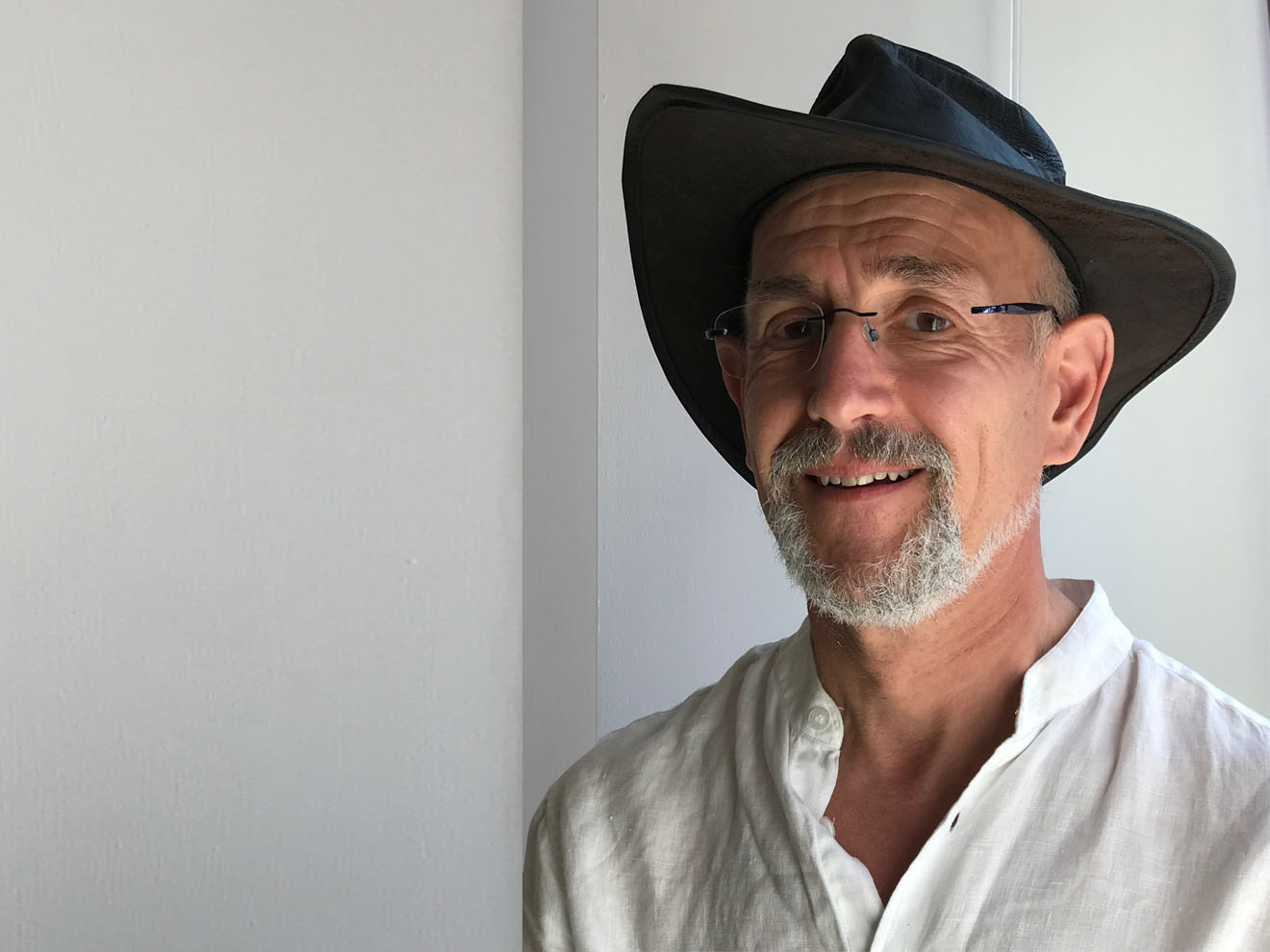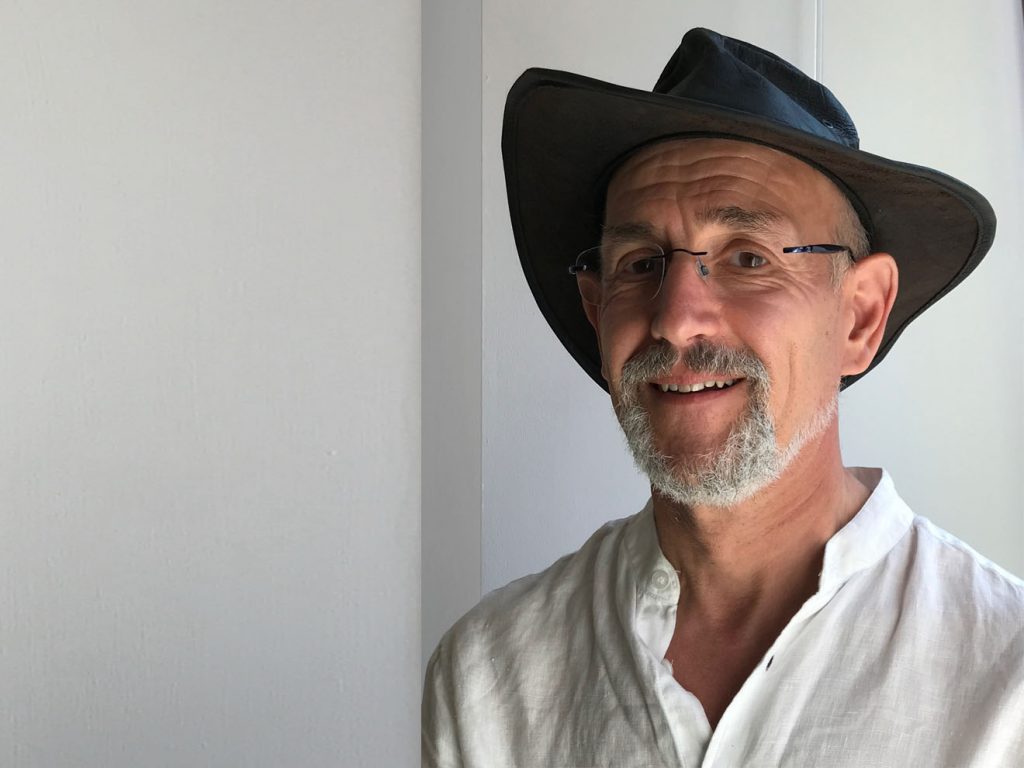 Jon Freeman
United Kingdom
"I have always been fascinated by people; how they work, think and do.  I have equally been absorbed in how  to make systems meet human requirements."  Now, more than ever, I recognise that today's life and business conditions demand an aligned step up in both our mind-sets and the structures and processes we create if one aspect is not to degrade the other.
Where once we could make a change and expect it to be stable, I now view the action of reconsideringas an ongoing requirement.  I love to support individuals and organisations in learning how to step into this new, agile world dynamic, to enjoy and to thrive in it."
Jon's career started in information technology where his success as an analyst and applications architect led to his becoming European Systems Director for a market-leading multinational. Subsequently he became a consultant specialising in programme management, leading increasingly to expertise in change, governance, relationship management and the stakeholder journey.
In parallel, Jon is an explorer of the human frontiers, always seeking deeper understanding of individuals (starting with self), organisations, societies and change.  This has led to a passion for and wide expertise in values-based personal and collective vertical development.   Taken together these two strands now support ground-breaking work in facilitation of agile, self-managing and next stage organisational systems
Specialties & Passions
Work with organisations as a facilitator to open the and support the journey to flow and harmony in the sustainable and purposeful creation of success
Coaching individuals on developing new and open mind-sets for transformational leadership and individual growth
Internal consultancy to coaches and change teams on the design and delivery of interventions
Trainer and developer in values-based change methodology, and world-leader in Spiral Dynamics
Writer, publisher and speaker on aspects of consciousness shift, cosmology and futures.
Work Experience
20 years in Information Systems development and management culminating as European Information Systems Director for Hasbro.
15 years as a consultant and interim manager in major companies including CalorGas, British Airways, BAA, Vodafone, Centrica and O2.
Founded Spiral Futures and is a founding Director of Conscious Capitalism UK Chapter.
Accomplished author of three non-fiction books and contributor to several journals, including Kosmosmagazine and the Integral Leadership Review.
Qualifications
MA in Human Sciences, Oxford University
Certified master practitioner, trainer and coach in Spiral Dynamics integral
Certified Barrett Values Centre CTT practitioner
Chartered IT Professional (CITP)
Accredited coach trainer in SQ21 advanced emotional intelligence
Blueprint for Better Business trained
Trained with Marshall Rosenberg in NVC
Experienced in holistic NLP, Family and Systemic Constellations, plus a wide variety of leading-edge personal development methodologies
Recent Posts by Jon Freeman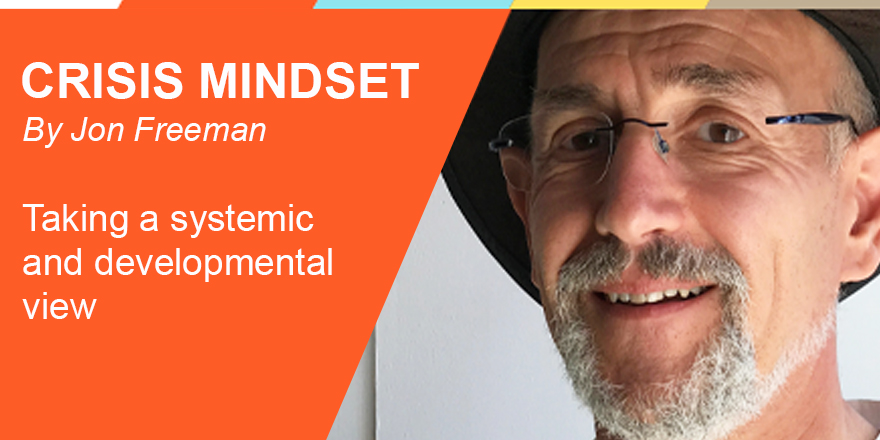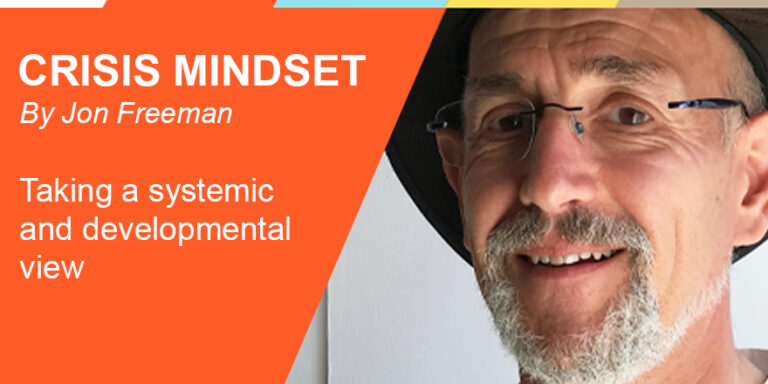 Have you seen colleagues behave like this, perhaps when they didn't previously:- Hunkering down into invisibility or taking short term […]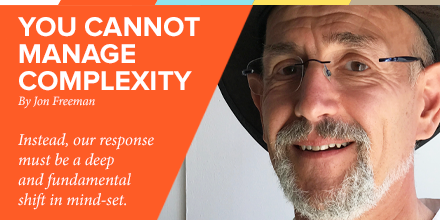 This article assumes some depth of background knowledge of Spiral Dynamics.  There is a very comprehensive 1-hour video introduction to […]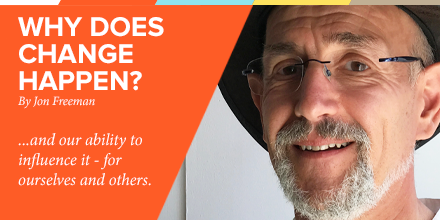 Stupid question maybe? Because change just does? Does it even matter why? OK, I will ask another way. The fundamental […]